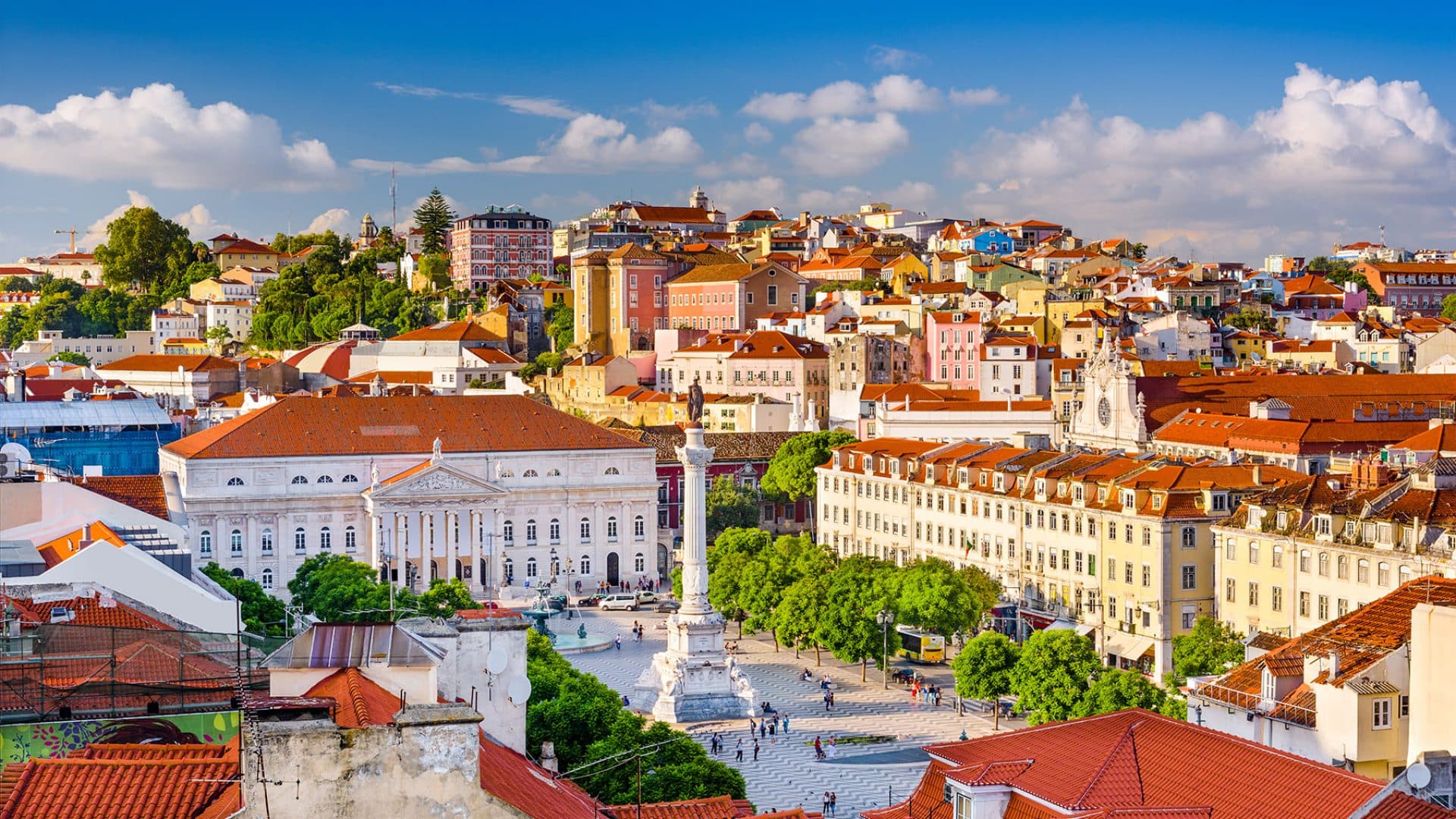 Investing in property in Portugal: The beginner's guide
Posted on: 8th June 2022 in Expats
Investing in property in Portugal is an option that expats should consider. If you ask why there are plenty of reasons. Portugal is not just one of the primary holiday destinations for expats who like to enjoy the beautiful country in the summer. Despite the financial crisis that hit the country at the beginning of the 2010s, Portugal is now a steady economy and a popular option for many foreign investors.  
With the UK out of the European Union bloc of countries, Portugal offers many benefits to expats who would like to take advantage of new opportunities. The Portuguese government also offers a Golden Visa scheme which can give you an EU passport in exchange for investing in the Portuguese economy. One of the Golden Visa investment options is related to buying property in the country. In this article, we will be sharing information regarding the Portuguese property market. 
Learn more about the housing market in Portugal
In Portugal, the construction industry was responsible for 8.1% of the country's gross domestic product in 2018, and real estate and construction activities account for 7.3% of total employment. According to a survey published by CaixaBank, during the past five years, the housing market has undergone significant transformations, including a significant increase in the number of real estate transactions and a rise in housing prices, which have accumulated an increase of approximately 40% since 2013. 
The same report suggests that "one factor that has led to a boost has been common among most countries in the euro area: the environment of low-interest rates with which the ECB has stabilised and stimulated the European economy in recent years." However, it should be noted that the ECB will likely raise interest rates to combat inflationary pressures in the next few months as implied by members of its governing board. 
The recent uptick in tourism is another contributor to the surge in demand for housing in Portugal, and it's directly related to the current housing shortage. The significant increase in tourism-related activity has led to heightened demand for real estate on the part of investors.
This has, in turn, contributed to the boom in the real estate market through the expansion of tourist accommodations and the renovation of buildings. Finally, the demand for real estate among non-residents, particularly in accordance with the Golden Visa scheme that was implemented in 2012, has also been a factor in the dynamics that have been observed in the real estate market over the past few years.
Investing in property in Portugal? These are the best locations
Portugal has many great locations and many types of property that you could add to your investment portfolio. The cost of living and taxation is lower compared to other EU countries. Below you can read more about four of the most wanted locations in the Portuguese property market. 
Lisbon
In the middle of seven hills, this accessible city is an appealing alternative to Europe's most popular capitals. Lisbon has a dynamic nightlife, festive markets, and museums where you can burn off a few glasses of Porto, a large portion of bacalhau, and days' worth of pastéis de nata.
With a population of 500,000 people in the city proper and 2.8 million people in the Lisbon Region, as well as a thriving mix of Portugal's rich history and vivid contemporary culture, Lisbon enchants travellers with its white-bleached limestone buildings, intimate alleyways, and an easy-going charm that makes it a popular year-round destination.
Greater Lisbon is home to a plethora of other wonderful tourist destinations, including the UNESCO World Heritage Site of Sintra, the seaside resorts of Estoril and Cascais, the world-class museums, and Almada, which is famous for its hilltop Cristo Rei statue. All of these other wonderful tourist destinations are linked to Lisbon via reliable public transport links.
Porto
Porto is a thriving commercial city that also has a significant cultural and historical legacy, which can be seen in the city's eclectic architecture. As a result of the city's tenure as the European Capital of Culture in 2001, a significant number of the older streets and historical buildings in the area have been renovated, making it possible to explore a large number of new locations.
Qashqais
In terms of Portuguese seaside resort towns, Cascais is up there with the best. This charming seaside village about 30 minutes west of Lisbon for a change of scenery from the city's bustle. 
The beaches in and around Cascais are, without a shadow of a doubt, among the best in the world. The town has its own beaches, which are known as Praia da Ribeira, Praia da Rainha, and Praia da Conceicao.
Algarve
Many people are drawn to the Algarve because of its beautiful beaches, old architecture, gastronomy that is known for its fresh seafood (such as the native dish cataplana), and superb wines that are reasonably priced.
If you lead an active lifestyle and are thinking about making this area your retirement home, you can rest assured that you won't be bored here. In spite of the fact that there are one hundred miles of coastline along the Atlantic Ocean, there are many other activities available. There are a variety of other activities that can be done, including golf, tennis, boating, horseback riding, hiking, and biking.
Which are the Portuguese Golden Visa programme investment options?
It's not just golden sand beaches, perfect weather, and relaxing strolls through historic city centres that Portugal has to offer. If you are interested in making an investment in Portuguese real estate, you should probably also think about becoming a citizen of Portugal using the golden visa program that the country offers.
Due to the United Kingdom's exit from the European Union, its citizens are now considered to be citizens of a third country. As a consequence of this, they do not enjoy unrestricted freedom of movement, and their rights within the EU are severely restricted. The "golden visa" offered by Portugal is the answer to your problems. You can obtain the right to live and work in this stunning nation if you make an investment in Portuguese real estate or bonds, to name just two of the many financial vehicles at your disposal.
Our detailed blog contains additional information about the Portuguese golden visa scheme as well as its eligibility requirements, which you can read. If you have any further inquiries, please do not hesitate to get in touch with us, and we will do our best to provide you with the information you require.
Investing in property in Portugal? Ask Holborn 
Holborn clients can take advantage of our individualized service to obtain residency and citizenship in a variety of countries around the world. Because the professionals on our team work with only the most reliable investment programs, you and your loved ones can have peace of mind knowing that you are in good hands.
Holborn's advisers can also help you with the steps that you would have to take in order to invest in property in Portugal. Make an appointment for a no-cost consultation to find out how we can be of assistance to you. Please fill out the form and we will get back to you as soon as possible.